MOTORSPORT WHOOPS
Whoops describes an aspect of motorsport that everyone
loves as long as nobody gets hurt when it happens.
Whoops can describe a crash, a spin, a silly or anything
that goes wrong and brings a shout from the watching
crowd. We have been collecting incidents for many years
and have a catalogue of tapes covering this field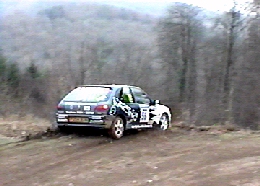 Motorsport Whoops 1 to 17
A collection of motorsport wrongs (mainly rallying) covering up
to 16 years. Quality in some of the older copies is not very good.
Each tape lasts just under an hour and has no commentary. Nobody
gets seriously injured in these tapes, only their pockets.
Hillclimb and Sprint Whoops 1,2,3 and 4
High speed madness from the world of Hillclimbing, from some of
the oldest and most famous raceways in Britain. Not only modern
machinery but Classic and Vintage cars attack the scenery. Once
again no drivers get serious hurt. No commentary on these tapes.
Best of Whoops No 1
Thirty minutes of the best of Whoops 1 to 9. Sometimes the Quality
is poor but the action makes up for that.
Short Circuit Whoops 1 to 3
Motorised mayhem from short circuit racing on grass, mud and
tarmac. Bangers, hotrods and F1 stockcars are mainly featured
but there are several other types of racing on this tape.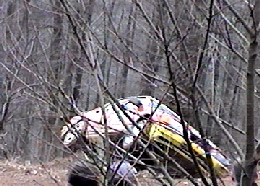 TO THE WOODS!!
Return toHome Page
Barry Eaton Video 01525 840029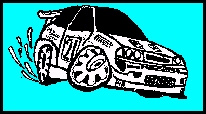 ---